Get It Magazine
TUESDAY, JULY 24, 2012 AT 10:21PM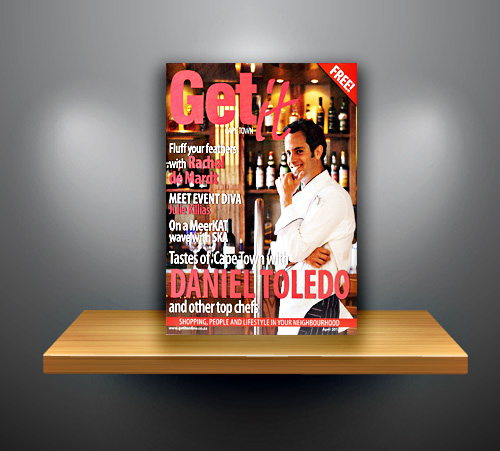 Earlier this year, Nelia Vivier of Cape Town's Get It magazine, sat down with Julie at her Kenilwoth home and got her talking about the heart of her inspiration – In her own words:
'I'm a wild thing, a perfectionist, who likes to describe my job as that of event co-ordinator and stylist, but in my heart I remain a florist, purely and simply one that in the end just wants all the elements to come together in one perfect portrait.'
Julie shares parts of her personal stories, highs and a few lows… all in all a very worthwhile read. Take this example:
"Do not believe for one minute it was easy, Cape Town is right up there with the best of the world when it comes to events, and upping the game all the time. I had to get reconnected, find a team of experts that meet world-class demands, get my foot into that first door, which in my case was Investec Bank … and my due rights, I bravely thought when approaching them – I was after all their client."
For the entire article, visit Get It's online archives, click on the April issue and go to page 22.